Predictable Revenues
and Guaranteed ROI
Time is money and knowledge is power. Stop wasting both.
You get paid to sell, not find leads.

Does your outside sales team want to know about new restaurants BEFORE their Grand Opening?
They better!

Have an outbound sales strategy?
If you are doing outbound marketing and not using this database you are wasting money!

Want another angle to reach prospects?
Email Marketing will drive new customers to you! And We can do it for you!

We send you a complete file for your area/s from the most current database of existing restaurants available today. 
"The best investment in your own productivity, bar none, is outsourcing lead generation. It's repetitive work, that clutters up your life and mind—and when added up, cost you hours of your time and untold profit margins."

Rick Wilcox, CEO, Restaurant Activity Report
WE ALL HAVE 24-HOURS IN A DAY
Those Who Focus on What Matters Will Win.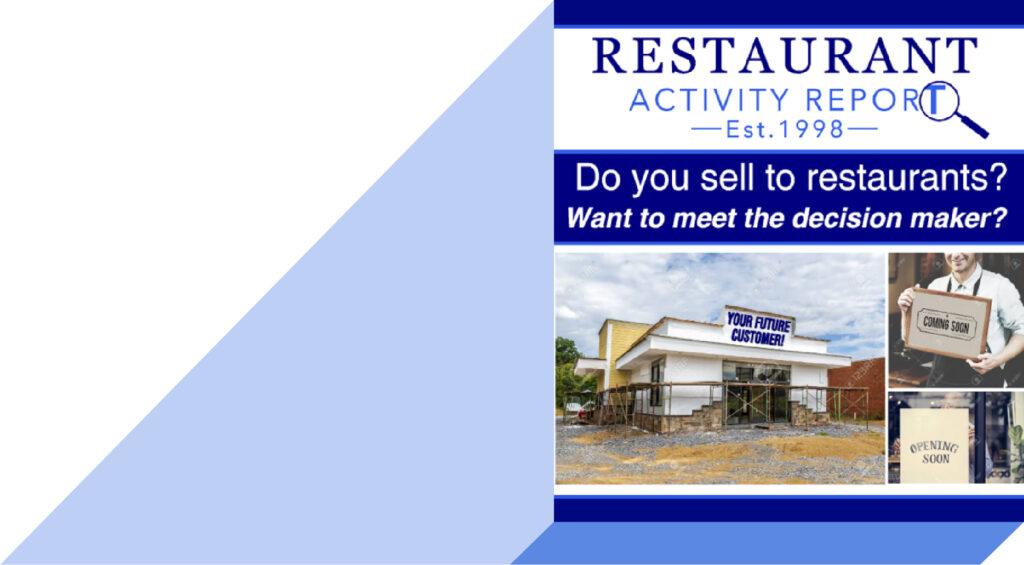 What makes an outstanding sales rep? We've learned that the best salespeople focus their efforts on their most important priorities. This means concentrating on just four major activities:
1
Finding qualified prospects
2
Determining potential needs
3
Offering solutions
4
Closing sales
That's it. That's really all that sales people should be doing.
Restaurant Activity Report will help you free up time so that you can predictably and reliably reach out to clients, determine their needs, and close more sales—no matter the climate.
Typical Sales Rep % of Weekly Hours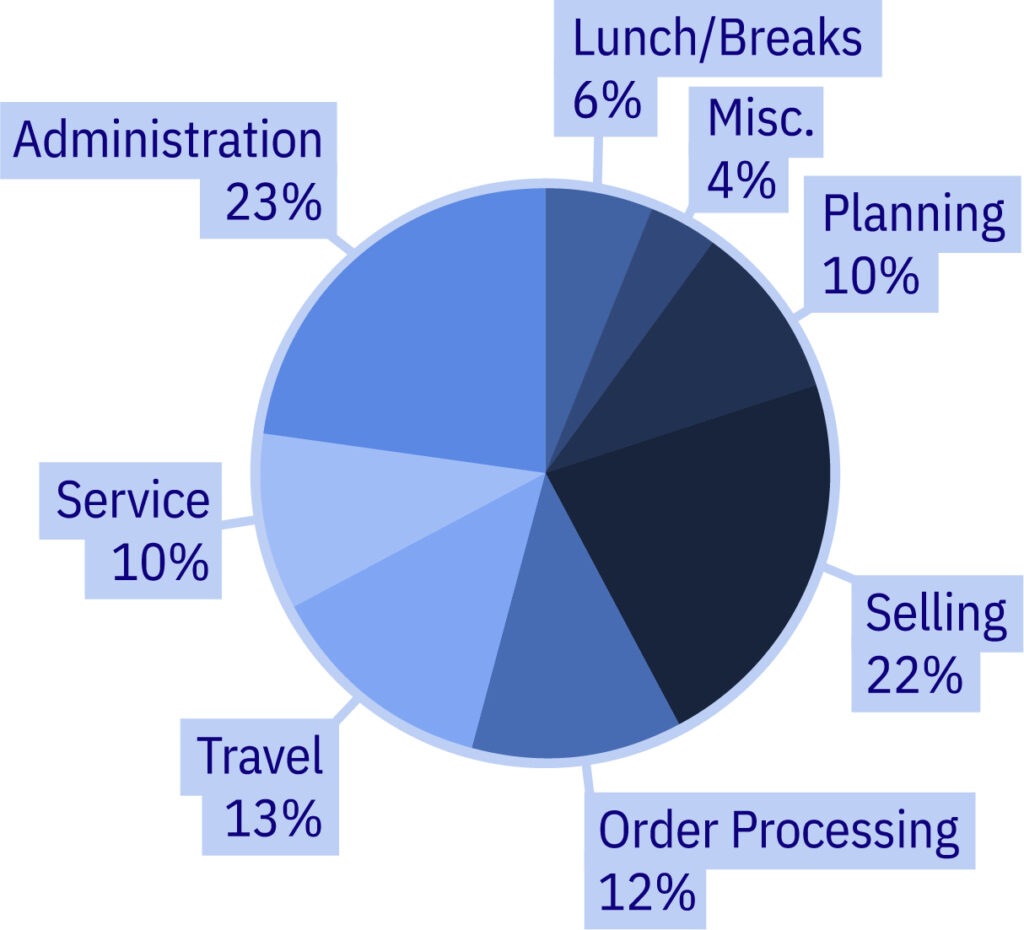 On any given day, the average Sales Rep spends nearly 23% of their time on administrative work and in meetings, 10% "planning" or searching for information and just 22% — or about 2 hours a day — on the meaningful and rewarding work that moves the needle. (PaceProductivity)
Our world is changing faster than ever. Those who thrive will anticipate the changes and take strong, decisive action. They will consistently market, consistently publish, and consistently make new connections.