Benefits
Fast Action: Start getting connections and responses in just a few days. Let the leads start flowing in immediately!
Automation: Like having a silent sales team working behind the scenes for you! You don't need to do anything except respond to leads and show up to automatically booked appointments.
Multi-Channel Marketing: Email sequences, LinkedIn connection requests, follow-up messages, and automated InMails can promote each other. Meet your prospects where they want to be met.
Reach: Use the power of social media to expand your reach and cover your entire sales area in an automated way!
Personalization: Automation is best when it's invisible. Send one message to a general manager and a different message to the owner.
Hands-off Lead Generation: We find hundreds of restaurant decision makers each week and help you connect with them automatically. You won't even meet them until they are interested in your business!
Easy: No social media experience or LinkedIn knowledge or past traffic needed. If you can 
How It Works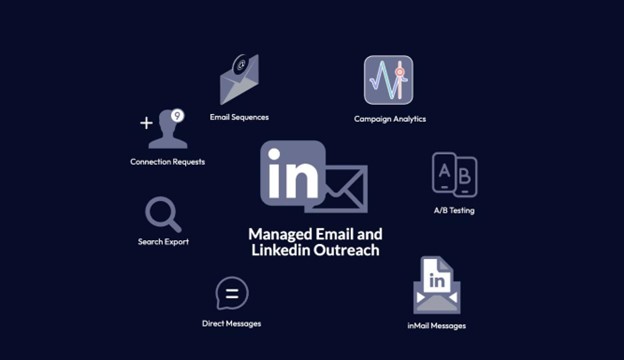 The Workflow
* We'll help you set up Parabola and Phantombuster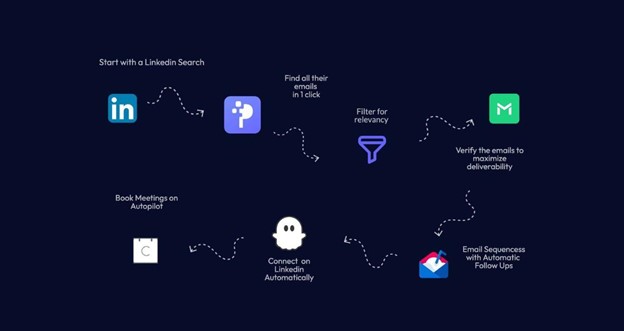 By the Numbers
400 new connection requests sent every month

30% average connection request acceptance rate (over 100 new Linkedin connections per month)

Up to 950 InMails sent from your LinkedIn each month (Sales Navigator account required to send InMails) 

300-400 Follow up messages to all accepted connection requests monthly. 

6% engagement rate with appointments made or more info requested (vs 1-2% for cold emails).

Cost is only $300/mo if combined with the Email Blast $450/mo. al a carte

Put your Calendly link in every message to automate your entire campaign!

Use multiple campaigns and reach even more prospects. For example, a campaign with 3 different follow up messages and InMails would send 1750 total Linkedin messages to 1300 unique prospects each month.
Here's a Live Customer's campaign as an example